Looking For Fundraisers & Fundraising Ideas?

Since 1993 ABC Fundraising Has Been America's #1 Fundraiser! Please Enjoy Our Site & Remember To Request A FREE SAMPLE!

ABC Fundraising® - 1-888-212-1344

FUNDRAISERS!
Customer Testimonials
*** Since 1993 Abc Fundraising has helped raise over 30 million dollars for more than 25,000 schools, youth groups, youth sports, churches, and groups just like yours. Here's what a few of our customers are saying about our Fundraisers!

"The easiest fund raisers we've ever done! With 40 kids fund raising, our school raised $3,200 in just 2 weeks. The fund raiser was easier than selling candy or chocolate bars and people love the coupons. I'll be ordering more booklets next year. Thanks Abc Fund Raising. You guys have the best fund raisers!"
Tim Lenderman -HEAD COACH HOLLYWOOD HIGH SCHOOL FOOTBALL

"Thank you for helping our baseball team. With the Scratch & Help Fund Raising Program, our group of 40 kids raised $3,500 in less than 2 weeks. Amazing! I recommend any group that is considering school fund raisers to use Scratch & Help. With coupons like Pizza Hut, Church's Chicken, Subway, and Sonic Burger, just to name a few, people were more than happy to donate a few dollars to our school fund raising efforts!"
Eric Landry -WEST VALLEY YOUTH BASEBALL

"With your Church fund raisers, our Summer Youth Program raised over $2,000 with 25 kids and we were able to build a new basketball court on our property. We looked into many Church Fund raising ideas and found that year after year your fund raising programs have worked the best. Thanks ABC Fund raising.!"
Jim Morgan - Youth Minister - FREMONT BAPTIST CHURCH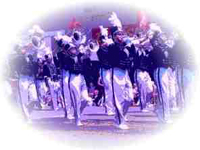 "Our high school band has over 200 members, and in past school fund raisers we've sold christmas trees, candy, magazine subscriptions, etc. With The Scratch & Help Fund Raiser, our kids were able to raise over $15,000 in less than 2 weeks. Not only did the kids tell me that it was easier than our past fundraisers, but we raised as much as all the others combined. We raised over $2,000 in free fund raising booklets alone. Thanks ABC Fundraising! We'll be using your school fundraisers again next year!."
Jason Barnes -KENNEDY HIGH SCHOOL BAND DIRECTOR

"I contacted ABC Fundraising in the hopes of raising money for new uniforms for our team. Not only did we raise enough for the shirts, but we were also able to replace our net and throw a huge party for the kids. A fund raiser consultant suggested that we customize our coupons in order to have a more successful fund raiser. We took your advice and our local car wash, sporting goods store, and donut shop were pleased to participate in the soccer fund raiser in return for the free advertisement from the fundraiser."
Greg Davis -OAKRIDGE YOUTH SOCCER ASSOC.

Raise money with the help of the national sponsors above. View Coupons In Your Area
---